Conveniently left out Florida
You conveniently didn't read the articles. The point was that when Texas announced it was fully reopening and dropping the mandatory mask mandate on March 2 they were ruthlessly berated by the left, democrats and MSM for being anti-science. Some of you on Yappi echoed those sentiments. Well more then a month later and the results speak for themselves especially when compered to two of the strictest lock down states.
But since you asked about Florida and even though comparing a tourism hot spot like Florida with a lot of old people and a population of 22,000,000 to smaller, less diverse states like Miny & MI is comparing apples & oranges here goes: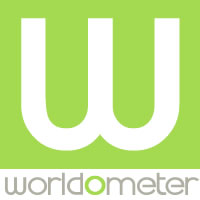 Florida COVID-19 Coronavirus update by county with statistics and graphs: total and new cases, deaths per day, current active cases, recoveries, historical data, trends, projections, and timeline.

www.worldometers.info
* During the 1st half of January Florida regularly saw cases above 15,000 per day
* By early Feb cases fell to below 10,000 per day
* By late Feb cases fell to below 7500 per day
* By mid March cases fell to about 5000 per day.
* Over the last 3 weeks there has been a slight increase back to about 5300 cases per day.
This is in spite of Florida being a fully reopened state.