While the conference made big waves this past offseason, the on-field results are still a work in progress.
www.si.com
Good article by Pat Forde of Sports Illustrated is linked above about the Big Ten and its top two teams. I recommend reading it in full. But I took a couple screenshots of note. It might look familiar to you, since it's exactly what I've been saying all season long.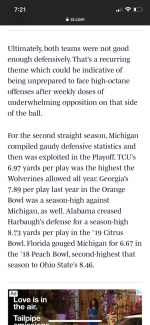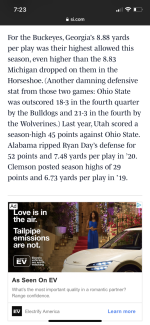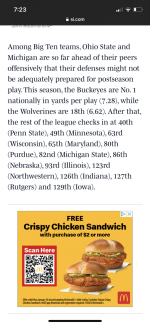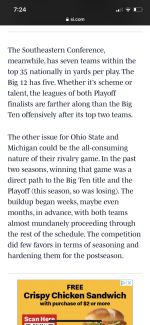 It might be time for Ohio State to head south to the SEC if it wants a better chance of being prepared to win a national championship. After all, if you remove Ohio State, you have to go back 25 years to Michigan's split national title in 1997 to find another Big Ten championship. Outside of OSU and Michigan, the rest of the conference is so far away from being national title-caliber, it should concern OSU and Michigan.
It's true, it's true. Trust me …