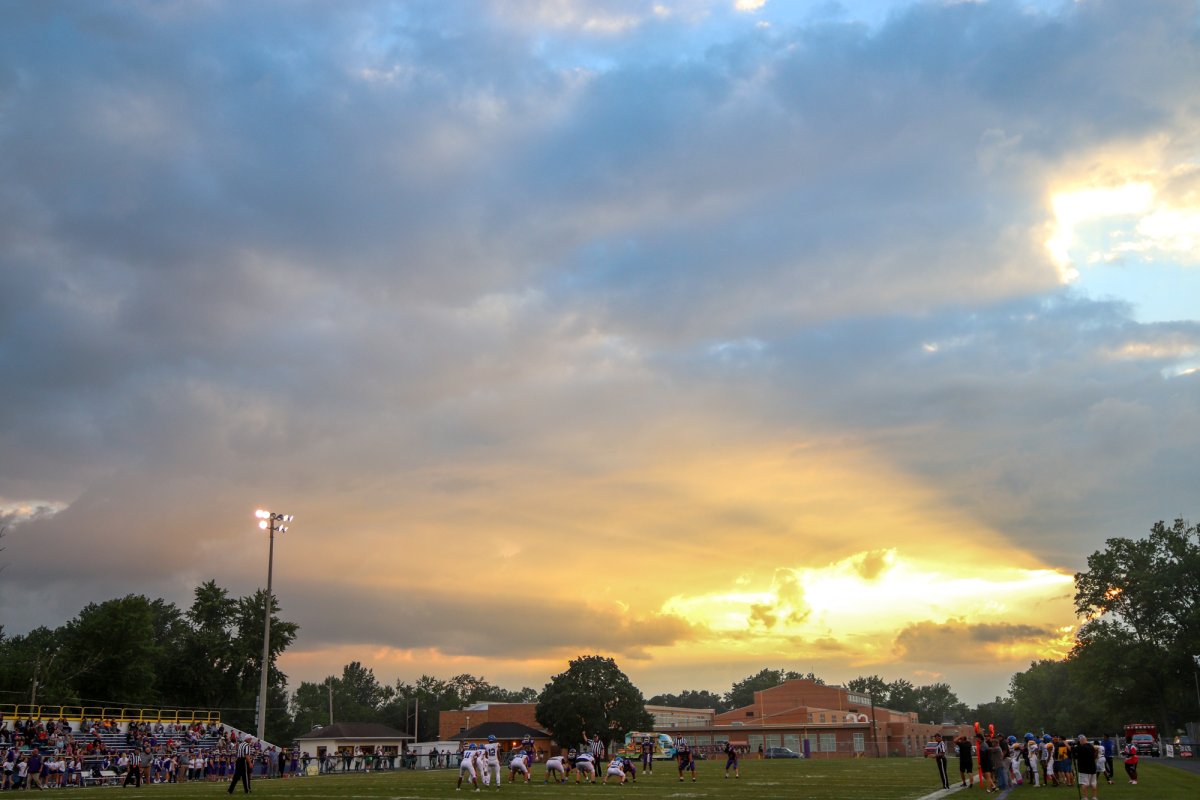 On Thursday night, Sebring McKinley hosted Valley Christian in an 8-man interclass game. The Trojans' varsity team is playing 8-man football for the first time. And to fill out their schedule the schedule-makers must get creative. With no local teams playing 8-man in the Northern 8 Conference, games against local school get creative. Such as Valley Christian bringing their JV squad to Sebring.
After going winless last year, Sebring McKinley secures their first win of the 2023 campaign, 40-14 over Valley Christian. Joel Seals opens the scoring for the Trojans. Three touchdowns on the ground set up a 20-0 lead one play into the second quarter.
Caiden Miller would take over the scoresheet, starting with a 1 yard run late in the first half. Before Valley Christian would get things rolling. Returning the ensuing kickoff 80 yards for a touchdown. Including a two-point conversion pass. Sebring would go down the field quickly before halftime and setup a goal line situation. An endzone interception return, combined with a penalty, setup the Eagles with less than a minute remaining in the half. A first down pass would setup a screen pass to the left flat that, despite screams from the sideline to get out of bounds, would be taken the distance by #11, 50 yards for the score. Giving the game an intriguing talking point starting the second half, at 28-14.
But then Caiden Miller would match Joel Seals' 3 scores with 3 of his own. His second and third coming in the third frame. His second from the 33 yard line, and the third from the 5 yard line. Both on the ground. Giving Sebring a comfortable 40-14 lead heading into the fourth.
With the unrelenting humidity and condensation coating everything, the ball got slippery as the game progressed. Leading to many mishandled snaps and bad passes. The fourth quarter being efforts in attrition. Sebring would kneel out a set of downs late. Giving Valley Christian a few final plays to run out the clock.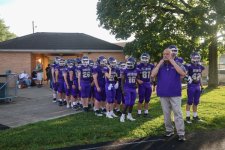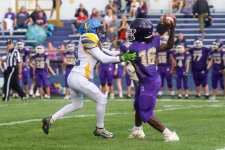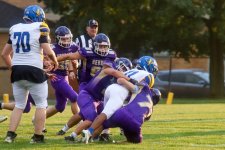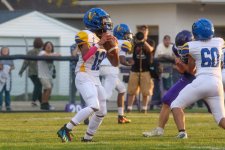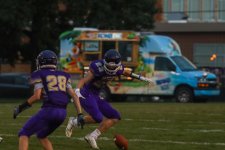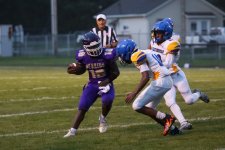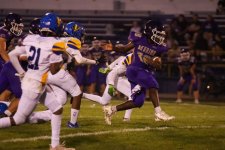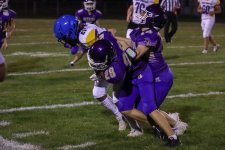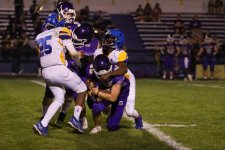 For all the photos from this game, click
HERE
.