18-17 Lake County (Cleveland) at 15-19 Fort Wayne (San Diego)
Top of two and Lake County jumps out to a 1-0 lead when Aaron Bracho drives in a run on a sac-fly.
Fort Wayne locks it up at one with an RBI base hit from Grant Little.
Triso Ornelas plates two with a double (15) to give Fort Wayne a 3-1 lead.
Yorman Rodriguez makes it 4-1 with a base hit, then Seamus Curran doubles in a run making it 5-1.
Joe Lopez makes it 6-1 with another Fort Wayne base hit.
Top of the third Quentin Holmes triples (1) driving in a run and making this a 6-2 game.
Brayan Rocchio blasts a two-run bomb (5) to make this a 6-4 game.
In the top of the fifth Lake County closes to within one when Will Brennan singled in a run.
Top of the eighth Vicor Nova ties things up with an RBI single.
In the bottom of the eighth Yorman Rodriguez strikes again, this time with an RBI single to put Fort Wayne up 7-6.
Fort Wayne wins 7-6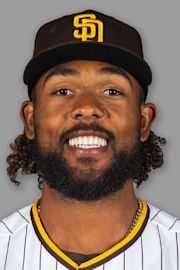 WP Austin Smith 1-1​
LP Kevin Coulter 2-3​
SV Carter Loewen 6​