Yahoo Groups is shutting down after more than 18 years, and the Verizon-owned company is deleting all content from the site in mid-December.

"Yahoo has made the decision to no longer allow users to upload content to the Yahoo Groups site," the company said in a notice to users. "Beginning October 28, you won't be able to upload any more content to the site, and as of December 14 all previously posted content on the site will be permanently removed. You'll have until that date to save anything you've uploaded."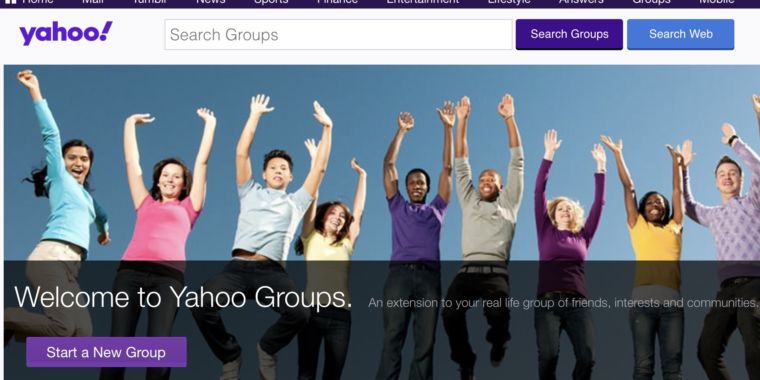 You have until December 14 to download files before they're permanently removed.

arstechnica.com