This is a quote from the following website where I found dozens of scholarships that include as a criteria All-State or All-American achievement.
Scholarships.com - Academic Scholarships and Merit Scholarships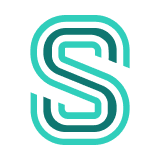 www.scholarships.com
Merit scholarships are often related to academic performance, but can also be given to a candidate displaying artistic or
athletic excellence
, or even a combination of both. It is safe to say that, while all academic scholarships are merit scholarships, not all merit scholarships are academic scholarships. You have a chance at
winning scholarships
in this category if you are a generally strong student or in your
area of study
, and there are greater opportunities that come from
extracurricular involvement
.
There are more than a dozen scholarships on that one website that are only available to students that have All-State achievement or above. There are many other websites where other scholarships can be found which similarly require All-State achievement.
Fortunately, not all scholarships have All-State achievement as a requirement. There is a ton of money available to help students get through college with as little debt as possible. You just have to be willing to go apply for it.
I hope that all the wrestlers from Ohio get all the scholarship money they need to go to college. Please remember that there are many types of scholarships...not just athletic. Please don't anticipate that you will get a full ride scholarship for athletics no matter how great you may be. In D1 wrestling there are 9.9 athletic scholarships for a team of 33. You can start building your scholarship portfolio for college as a Freshman in high school. As they say, "the early bird gets the worm." or possibly more relevant today, "the early shopper gets the toilet paper."
Wishing everyone in the wrestling community a fantastic #coronafest
Be safe and Be well.