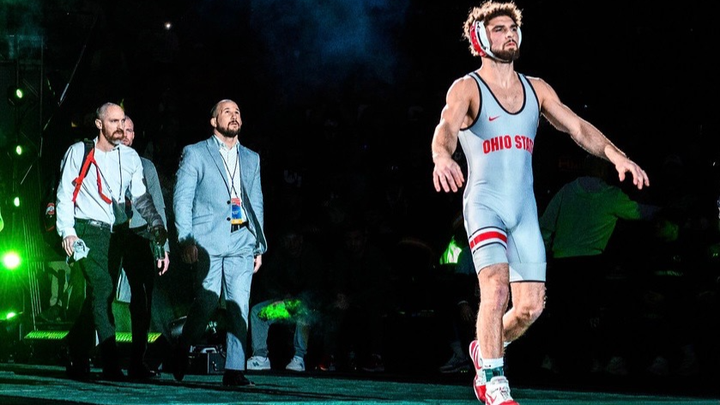 Dear Friends, Family, and Compassionate Supporters With hopeful hearts, we are reaching… Lorraine Sasso needs your support for Sammy Sasso Recovery Fund
Dear Friends, Family, and Compassionate Supporters
With hopeful hearts, we are reaching out to the community for support during this difficult time. On the evening of Friday, August 18th, beloved Ohio State wrestler Sammy Sasso suffered a gunshot wound to his abdomen as a result of a carjacking.
Sammy was immediately rushed to the hospital where he underwent emergency surgery to reconstruct his colon. The following morning, he underwent another surgery to remove the bullet near his spine. As a result of the bullet's trajectory, he sustained severe nerve damage to his spine. After spending three days in ICU, he was transferred to an acute care unit where he continues to receive care for his injuries.
Upon his release from the hospital, he will be transferred to an inpatient rehabilitation facility where he will undergo comprehensive physical therapy aimed at learning how to walk again. At this time, Sammy is unable to walk without assistance. While the doctors are hopeful that he will make a full recovery, Sammy has a long, difficult road ahead of him.
Sammy's athletic journey has been one of triumph and inspiration. As a dedicated and hardworking wrestler, Sammy has achieved numerous successes throughout his life. To name a few, he is a two-time Big Ten wrestling champion, a four-time All-American, and a two-time NCAA Championship finalist. Before his successful college career, he wrestled for Nazareth High School, where he broke several of the school's records. Additionally, he was a four-time Pennsylvania AAA state place winner and two-time state champion. However, Sammy's impact extends far beyond the mat.
What truly sets Sammy apart is his boundless kindness and selflessness. His dedication to his family and friends is unparalleled, and his uplifting presence radiates positivity. He has touched the lives of many. His infectious smile brightens the days of anyone fortunate enough to cross his path. His heart beats for coaching and guiding young minds, spreading his love for the sport of wrestling, and nurturing the potential within each child he encounters. From teaching the perfect cradle to instilling unwavering confidence, Sammy has been a mentor and a role model to countless wrestlers. He isn't just a wrestling champion; he's a champion when it comes to uplifting everyone around him.
Sammy's journey has taken an unexpected turn, yet even in the face of adversity his spirit remains unbroken. The love and support pouring in from around the country is a testament to the mark Sammy has left on our hearts. Now, more than ever, Sammy needs support from the community.
Your contribution will help support Sammy's recovery and provide him with the resources he needs to regain his strength and continue his inspirational journey. Every donation, no matter how big or small, brings us one step closer to providing Sammy the support he needs.
Thank you in advance for your kindness and support.
With love,
The Sasso Family