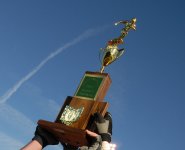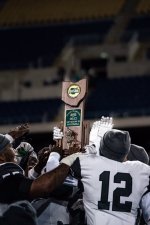 Sticking to the trend of literally every other decision they've made in the last 2 years, the new state championship trophy sucks.
The old one was absolutely perfect. Big, grand, classic, and you knew exactly what sport you were awarded it for by looking at the top.
The new trophy looks like a work anniversary plaque with a tiny football player slapped on the bottom
Everything about the OHSAA in the last 2 years sucks. That is all.