The two turf baseball fields at the Warren County Sports Park at Union Village are now open!
We have one field designed for 13U and up and the other is designed for 12U and under. Both have turf infields and have lights.
If you are in need of space for a practice, game or tryouts, don't hesitate to reach out!
We are also starting to book weeknight rentals on all 6 fields for spring/summer 2021. If your team needs a home field, we are here to help! We will be hosting events every weekend from March thru August in 2021 as well. Our full schedule will be out in July.
Website:
www.ohioslargestplayground.com/sportspark
Email:
shofmann@wccvb.org
Park Address: 3021 Greentree Rd., Lebanon, OH 45036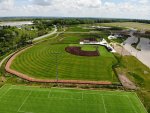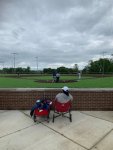 Last edited: