But fans aren't showing up the way they used to. Average attendance in 2018 was the lowest it's been for Florida since 1990. While the '19 season saw an uptick of about 2,000 fans per game—for an average of 84,684 in a 91,916-capacity stadium—attendance has still fallen nearly 6% over five years.

Florida isn't alone—and plenty other schools have it much worse. From 2014 to '18, attendance across the FBS fell by 7.6%. Last year, on average, 41,856 fans went to games. That's the lowest turnout since 1996; even major programs like Ohio State, Virginia Tech and Ole Miss suffered declines of greater than 5%. The NCAA has yet to release its full report on 2019's numbers, but pictures of nearly-empty stadiums, from big to small programs, popped up every fall weekend on Twitter. During bowl season, as games moved to neutral sites, the stands were so empty it looked more like spring football. Even athletic directors will openly admit it: College football is facing an attendance crisis.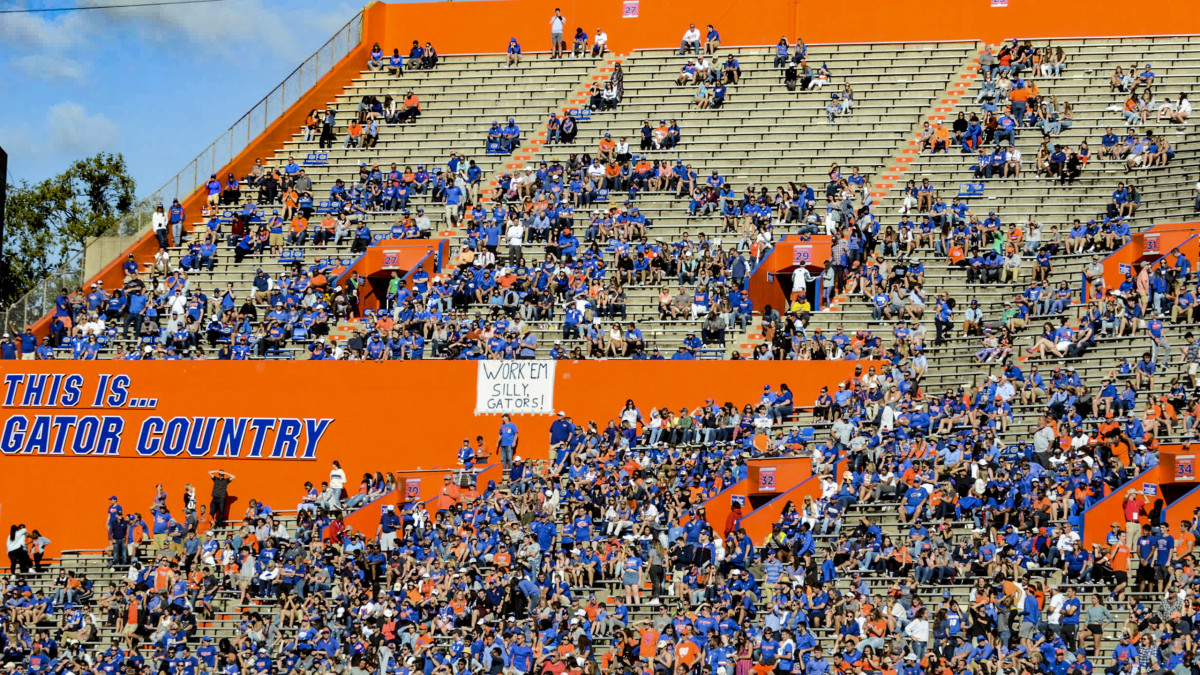 To get to the heart of the problem, we set out on a journey across the sport's landscape.
www.si.com