Pedro doesn't have Carano's track record for causing trouble for Disney. Carano's firing was also a long time coming. She's caused them numerous problems with her social media posts. At some point enough's enough and Disney reached that with Carano.
First off what Pedro posted was truly insulting as it was based on a lie. There was never any intention by the Obama or Trump administrations, both of which placed kids in cages, to exterminate them.
Carano's post represented the conventional wisdom of those that study the rise of Nazi Germany. The question has always been how Hitler could get the German people, a cultured and technically advanced civilization in the mid 20th century, to support the mass murder of a people. Here's a take by a Holocaust survivor on just this topic:
MMA fighter turned actress Gina Carano had a life before Disney's The Mandalorian and she'll have one afterwards. That said, as my PJ Media colleague Megan Fox reports, Carano just got can...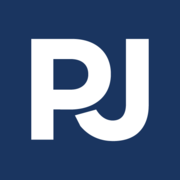 pjmedia.com
Dehumanizing political rivals or populations of people you don't like – gun owners, Trump voters, for example – and encouraging them to be cut off from polite society is exactly how the oppression of the Jews started in Hitler's sphere of influence, such as Austria. That's where Kitty Werthman got an up close look at the way Hitler was elected and began to implement his nationalist socialist party diktats to take control of every facet of Austrian life.
Of particular pertinence is Werthman's observations about how the Gestapo would turn neighbor against neighbor by making them informants, which was Carano's point about cancel culture.