The

Eagles

fired coach Doug Pederson on Monday, ending a partnership that delivered the first and only Super Bowl title in the city's history.

Pederson was expected to remain as coach despite a 4-11-1 finish this season, but multiple meetings with owner Jeffrey Lurie over the past week left his boss unconvinced that Pederson had a sound vision for how to address the myriad issues facing the team, sources said, from navigating the Carson Wentz situation to fixing an offense that finished 26th in scoring (20.9 PPG) and 28th in passing yards (207.9 YPG) in 2020.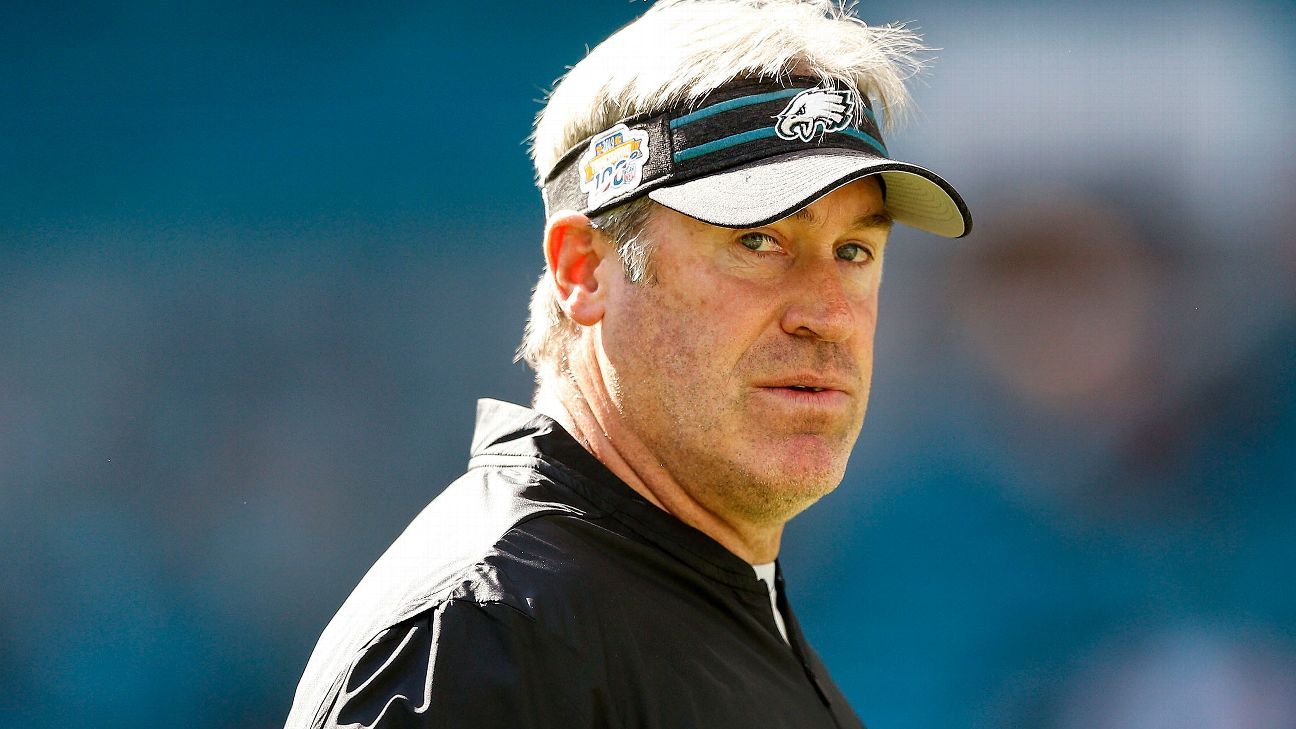 Doug Pederson has been fired as Eagles coach three seasons after he led his team to a Super Bowl title.
www.espn.com