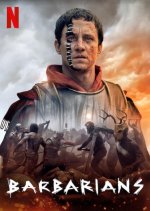 Anyone watch or watching this?
I was bored one night a year or so ago and turned it on and got hooked.
it takes a bit to get used to the English voice overs since the original is filmed in German, but worth the watch.
It's based on the Germanic tribes fighting the Romans in the early first century AD.
Season 2 just dropped