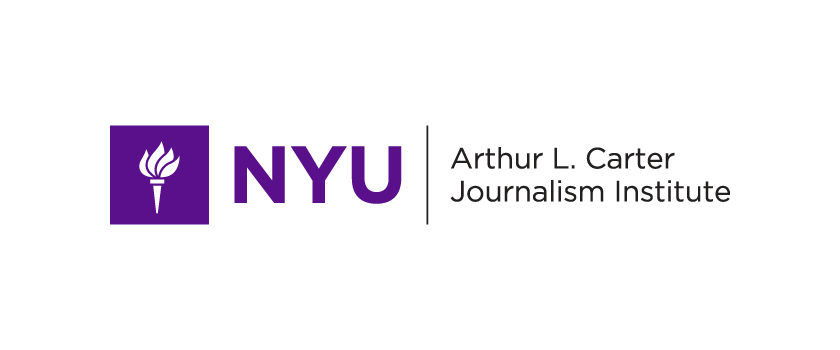 The faculty of New York University's Arthur L. Carter Journalism Institute, together […]

journalism.nyu.edu
Shout out to Howard University alumni for hauling in the #1 and #2 spots!!
10 Greatest works of journalism over the last decade
The Honorees
#1
Ta-Nehisi Coates
,
The Case for Reparations
,
The Atlantic.
"Beautifully written, meticulously reported, highly persuasive …" "The most powerful essay of its time." "Ground breaking." "It influenced the public conversation so much that it became a necessary topic in the presidential debate."
READ MORE
#2
Isabel Wilkerson
,
The Warmth of Other Suns: The Epic Story of America's Great Migration
.
"It's a masterwork by one of our greatest writers and most diligent reporters. Exquisitely written as it is researched, embracing breadth and detail alike, essential reading to understand America." "A masterpiece of narrative nonfiction."
READ MORE
#3
Jodi Kantor and Megan Twohey
,
She Said
: Breaking the Sexual Harassment Story That Helped Ignite a Movement
. Based on their
reporting for the New York Times
.
"A chronicle of the #MeToo era." "A pitch-perfect primer on how to take a hot-button-chasing by-the-minutes breaking story and investigate it with the best and most honorable journalistic practices." "This is one of the defining issues of our times, one whose impact will be felt for a long time."
READ MORE
#4
Katherine Boo
,
Behind the Beautiful Forevers
.
"Unbelievably well written and well reported portrait of a slum in Mumbai." "Vividly reports on the life of this slum's inhabitants."
READ MORE
#5
Michelle Alexander
,
The New Jim Crow
: Mass Incarceration in the Age of Colorblindness
.
"The book demonstrates the ways in which the War on Drugs, and its resulting incarceration policies and processes, operate against people of color in the same way as Jim Crow. Powerful on its own terms and crucial as an engine toward transforming the criminality of our 'justice' system."
READ MORE
#6
Julie K Brown
, "
How a Future Trump Cabinet Member Gave a Serial Sex Abuser the Deal of a Lifetime
,"
Miami Herald.
"Investigative journalist for The Miami Herald, examines a secret plea deal that helped Jeffrey Epstein evade federal charges related to sexual abuse." "Brown essentially picked up a cold case; without her reporting, Epstein's crimes and prosecutors' dereliction would not be known." "Great investigative reporting." "Documenting the abuses of Jeffrey Epstein when virtually everyone else had dropped the story. "What makes this particularly compelling for me is that Brown did the reporting amid the economic collapse of a great regional paper." "A remarkable effort to empower victims."
READ MORE
#7
Sheri Fink
,
Five Days At Memorial
: Life and Death in a Storm-Ravaged Hospital.
"In the aftermath of Hurricane Katrina. This is narrative medical journalism at its finest: compelling, compassionate, and unsettling."
READ MORE
#8
Nikole Hannah-Jones, Matthew Desmond, Jeneen Interlandi, Kevin M. Kruse, Jamelle Bouie, Linda Villarosa, Wesley Morris, Khalil Gibran Muhammad, Bryan Stevenson, Trymaine Lee, Djeneba Aduayom, Nikita Stewart, Mary Elliott, Jazmine Hughes
,
The 1619 Project
,
New York Times Magazine
.
"Explores the beginning of American slavery and reframes the country's history by placing the consequences of slavery and the contributions of black Americans at the very center of our national narrative." "A definitive work of opinion journalism examining the lingering role of slavery in American society."
READ MORE
#9
David A. Fahrenthold
, Series of articles demonstrating that
most of candidate Donald Trump's claimed charitable giving was bogus
,
Washington Post
.
"By contacting hundreds of charities — interactions recorded on what became a well-known legal pad — Fahrenthold proved that Trump had never given what he claimed to have given or much at all, despite, in one instance, having sat on the stage as if he had."
READ MORE
#10
Staff of the Washington Post
,
Police shootings database 2015 to present
.
"The definitive journalistic exploration and documentation of fatal police shootings in America. In a decade defined, in part, by the emergence of Black Lives Matter, this
Washington Post
project set a new standard for real-time, data journalism and was a vital resource during a still-raging national debate." "In the wake of Ferguson, newsrooms across the country took up admirable data reporting efforts to fill the longstanding gaps in existing federal data on police use of force. This project stands out both in its comprehensiveness and sustained dedication."
Last edited: